Types of Asphalt Roofing Systems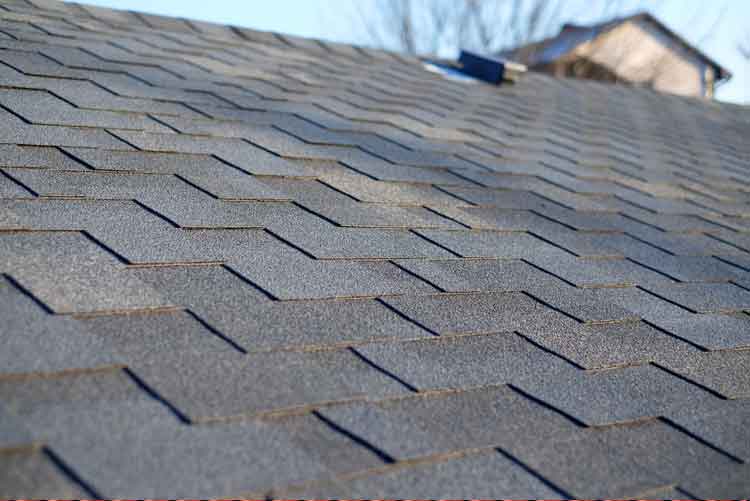 Experienced Local Roofers Serving Blenheim, Chatham & Kent
Asphalt shingles are some of the most versatile and affordable roofing materials available. In fact, these shingles are the #1 type of roofing system in North America. The major reason for that is that they're easy to install and can match nearly any type of home style.
You have a few choices when it comes to types of asphalt shingles. Besides different styles and colors, there are also three main types of asphalt shingles.
Selecting an Asphalt Shingle
Choosing a new asphalt shingle roofing system can seem overwhelming with all the colors and styles, but there are only three main types of asphalt shingles: three-tab, dimensional and premium.
Premium: These shingles are engineered to look like cedar shake or natural slate roofs, but they cost less than these luxury materials. Premium shingles weigh twice as much as a standard three-tab roofing system and are extremely long-lasting. They can withstand all types of severe weather, including hail and strong winds.
Dimensional: Dimensional shingles can last 30 years or more and are more attractive than three-tab shingles. Since they're made up of two or more layers of shingle material, they are more durable and can better resist bad weather conditions.
Three-Tab: These shingles are the most affordable option and can last around 15 years. If your budget is limited, they are a good choice.
DR Roofing Inc. proudly installs the extremely durable GAF Timberline® HD™ and HDZ™ asphalt shingles. They mimic the beautiful, rustic look of a traditional shake roof.
Turn to Local Roofers for Shingle Installation
DR Roofing Inc. is ready to assist both residential and commercial customers with asphalt shingle roofing installation. Schedule a free estimate to learn more. Call us at (519)-350-5678, or you can fill out our online form.