Eavestrough Repair & Installation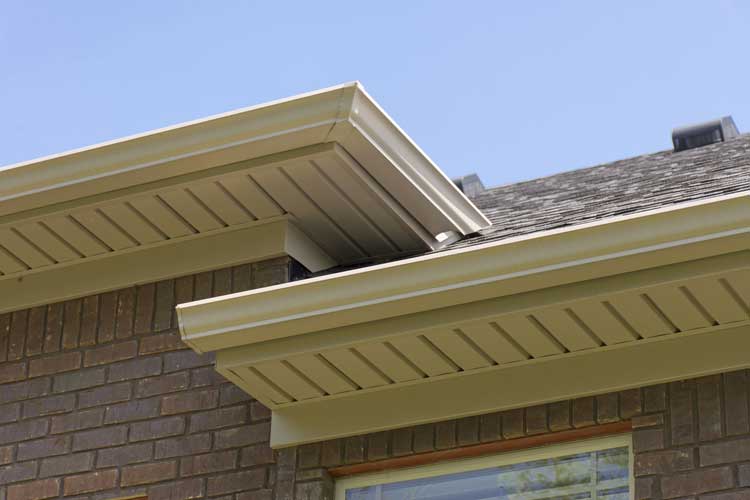 Eavestrough do the important job of funneling moisture from your roof and safely away from your structure. If rainwater or snowmelt is allowed to run down your siding, it can lead to all sorts of issues, including wood rot, damaged landscaping and even a cracked foundation.
Most homeowners need to clean out their eavestroughs on at least a bi-yearly basis – or invest in guards to keep debris out. Yet the average property owner doesn't know when it's time to get new eavestroughs. And failing to replace this component when needed can lead to more expensive repairs.
Signs of Eavestrough Problems
It's important to call a professional roofer to inspect eavestroughs on a regular basis. If you see any of the below signs, get them repaired or replaced ASAP:
Holes or rust. As metal ages, it grows brittle, leading to rust or even small holes in eavestroughs.
Pulling away or sagging. While sometimes eavestroughs can be reattached, if the damage is extreme or there is major sagging, it's best to invest in a new installation.
Foundation cracks or rot on windows and siding. This indicates that water has been infiltrating these areas. More often than not, it's failing eavestroughs causing the issues.
Leaks or water intrusion. Leaks are often traced back to either the roof or eavestroughs. If you're seeing water coming under doors or windows, or water stains on the ceiling, eavestroughs could be to blame.
DR Roofing Inc. can ensure that your roof and surrounding systems are protected from failing eavestroughs. Schedule a free consultation so we can come and inspect them.
Turn to a Local Roofer for Your Eavestrough Needs
It's hard to tell whether it's time to replace your eavestroughs. But if you do suspect a problem, turn to the experts at DR Roofing Inc. to inspect them. Call us at (519)-350-5678, or you can fill out our online form.