Experienced Roofing Repair Contractors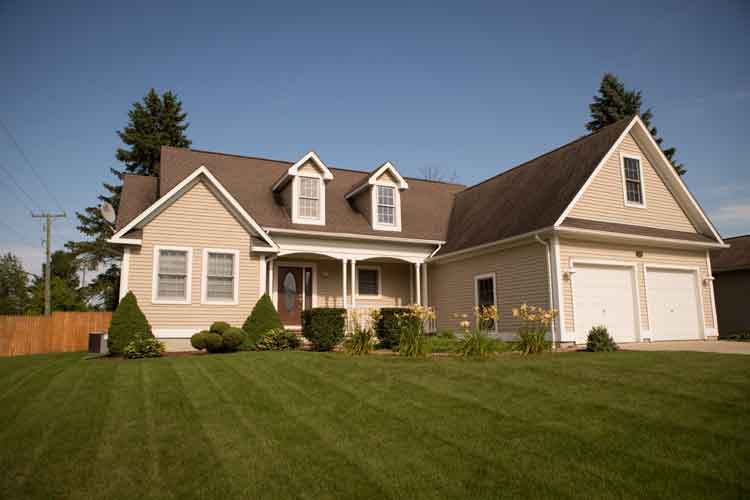 Most homeowners don't realize how much wear and tear their roofs take. As the years go by, a roof is subjected to all types of weather, including high wind, hail and snow. Yet, they may only take notice of a roof if they observe some stains on the ceilings or find shingles on the ground.
If you ignore signs of roof damage, you're setting yourself up for more expensive repairs and possibly even a full replacement. That's why it's important to schedule a regular inspection of your roof to verify that it is not damaged. If you notice any issues, immediately contact the expert roofing repair contractors at DR Roofing Inc. to get the problems fixed. 
Why You Can't Delay Repairs
You might not be overly concerned about a small leak or even a couple of shingles on the ground – but you should be! A seemingly small issue can quickly escalate into a major problem in a very short amount of time. Water doesn't flow in a straight line; it will follow the path of least resistance. One missing shingle can allow water to penetrate the underlayment and, from the underlayment, move into the attic.
Once a leak reaches the interior of your home, it can quickly spread. So, that dark stain on your ceiling might have actually started on the other side of the roof. Unfortunately, everything that has been touched in between has been affected by moisture damage.
Avoid Issues From the Start
As a homeowner, it's often hard to keep track of when you last had your roof inspected. But if you schedule regular inspections and maintenance with a qualified roofer like DR Roofing Inc., you'll likely not have to worry about leaks again. We'll come out on a regular basis to determine the current condition of your roof and provide recommendations for maintaining it.
Schedule an Estimate Today
Don't let a simple repair turn into a costly replacement. Talk to the experts at DR Roofing Inc. today. Call us at (519)-350-5678, or you can fill out our online form.