We Are Roof Replacement & Installation Specialists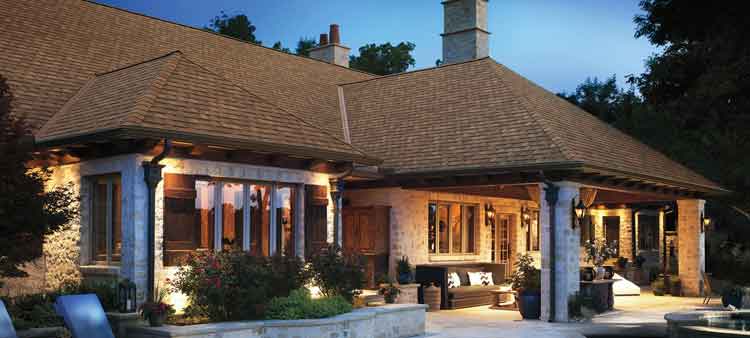 Becoming a GAF Certified roofing contractor isn't easy. Only the best roofers can complete the rigorous training necessary to be certified by the top roofing manufacturer in the country. Obtaining this certification also means that we can offer some of the best roofing materials around for your next roof replacement or installation. We are one of the only contractors in the area that is qualified to install the long-lasting and attractive Timberline® HD™ and HDZ™ asphalt shingles.
Steps in a Roof Replacement
There are many steps involved in replacing or adding a new roof to your home. The first one involves finding the right contractor. DR Roofing Inc. has been the most trusted roofing contractor in the Chatham-Kent area for many years, and we have decades of experience installing asphalt shingle roofing. 
After you select a contractor, you need to pick a roofing material. We recommend asphalt shingles due to their ease of installation, durability and attractiveness. Once the initial steps are done, it's time to complete the work, which involves:
Removing the old roof. Typically, shingles shouldn't be placed over an existing layer of shingles to ensure that they last their full lifespan.
Verifying that the wood decking is in good order. If not, it will need to be replaced before installing the new shingles.
Installation of the underlayment and drip edge. The underlayment is a water-resistant barrier between the decking and the roofing material. The drip edge keeps water from damaging the underlayment.
Material installation. Now, the new materials will be installed.
Final inspection. After the new roof is installed, we'll clean up the area and walk you through the work that was done. You'll have to sign off on the finished product.
Schedule an Estimate Today
Entrust all your roofing needs to the experts at DR Roofing Inc. We are results-driven and will pay close attention to the details. Call us at (519)-350-5678, or you can fill out our online form.