Frequently Asked Roofing Questions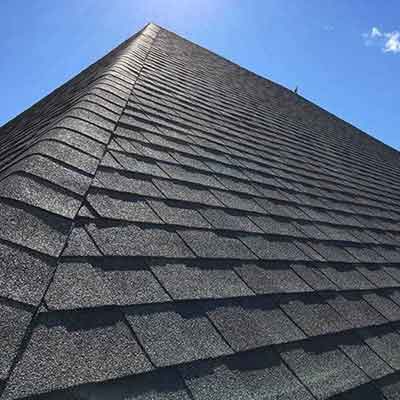 We'll Address All Your Concerns Before the Project Begins!
DR Roofing Inc. knows that the average homeowner or business owner doesn't replace or repair their roof on a regular basis. So when the time comes to do work on it, you might have some concerns. To help you, we answer some of the most common questions that we receive below.
Do I Need a New Roof?
Whether or not you need a new roof will depend on the current state of your system. If you only have minor damage, then a full roof replacement won't be necessary. Instead, our team can repair the afflicted areas. However, if the entire system has been affected, then a roof replacement would be the wiser choice.
How Much Will a New Roof Cost?
It's hard to estimate how much a new roof will cost before inspecting it and determining which materials you want to use. If any roofer provides you with an estimate without looking at your roofing system, this is a red flag. Roof estimates include labor costs (time and effort to get the job done) as well as the cost of materials and permits.
Does a Leak Mean I Need a New Roof?
A leak doesn't automatically mean that you need to replace your roof, but you shouldn't wait to call a roofer if you see an active leak or water stains on your walls or roofs. Water doesn't move in a straight line; it follows the path of least resistance. So a leak that's occurring in your kitchen might have actually started in the area of the roof over your bathroom. If the leak has weakened certain areas of your system, like the roof deck, then a full roof replacement is required.
Schedule an Estimate Today!
Still have some lingering questions? Don't hesitate to give DR Roofing Inc. a call, or you can set up an appointment to have us come out and inspect your system. Schedule a free estimate by calling us at (519)-350-5678 or by filling out our online form.